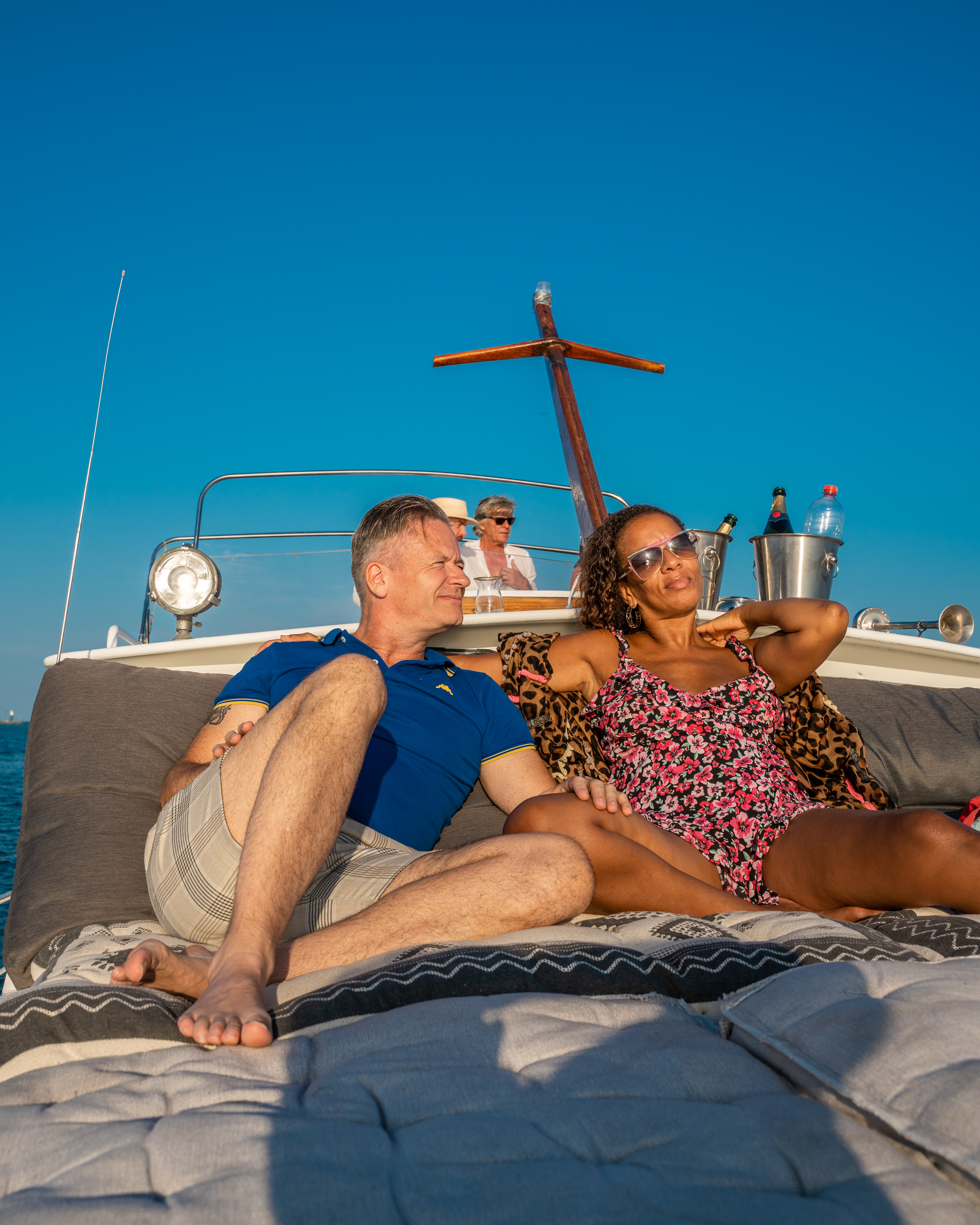 You can park at the jetty, or we can pick you up at the tram stop nearby. Our journey begins with a welcome drink on the jetty. Come with a group of up to ten people or join what may become fast friends by the end of the day.
At 2 o'clock, we sail out. Over the 'Buiten IJ' (outer IJ) to the iconic 'Sluishuis' and IJburg. Then we sail past the Vuurtoreneiland to the beautiful bay of Durgerdam. Where we will drop anchor. Here you can enjoy the most gorgeous water in the region. On board, there are delicious tapas, music and a breathtaking view of nature.
A unique experience that leaves you pleasantly pampered. A fantastic group bonding event (even when you did not know each other at the beginning of the day) and food that you will remember for a long time.